Feeling
somewhat overwhelmed and I do not really know why. I can report that I have been praying more than usual so maybe it's a little
Spiritual Warfare
going on. Who knows, any how I am requesting and appreciating prayers.
Craving
mangos...this is not my favorite kind but I would even settle for that.
Wishing
I was in Florida so I could go for a swim. Nothing like the beaches in Florida. I'd even settle for the pool. My last swim was the day before I left Florida...sigh.
Loving my awesome husband. I promise that guy just gets better every year. He makes me feel so loved and that fact that he has been so vocal about his feelings for me over the past few weeks has made him irresistible.
Listening to a new song called Hosanna by Eddie Kirkland.

Watching
Once Upon a Time. This is a series from ABC and I absolutely enjoy it. I started watching it because
Ginnifer Goodwin
stars in it. She is one of the few actresses I love. I've been following her since Big Love. Anyhow about the show if you are into fairy tales this is your show. You can catch the first season via Netflix.
Stalking
my garden. I found that three seedling have started to sprout from sunflowers I planted last week!
Stoked
about the birth of my goddaughter which is set for April 8. Super excited to be a part of her life.
Reading nothing at the moment besides blogs, hoping to get back into my books soon. Tonight would be awesome, for the first time ever I am failing at reading.
Wanting
to have a party. I just want to use these platters, bake cakes and cookies, cut up fruit and and make this
tasty dip
. Are these platters just so cute? Swoon!
Looking forward to Earth Day which arrives on the 22 of April. I have an awesome challenge that will be hitting the blog on Monday. I hope you join in.
Swooning
over HomeGoods Happy to be Organized Pinterest Board. Look
Here
. My favorite pin is below. I can only wish my work space looked like this. It would be perfect minus the desk. I am not really a fan of glass tables or desk they get too many finger prints.
What are you doing currently? Leave a comment below or link me to your own post.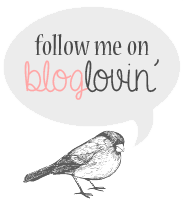 XOXO,
Charity